Oceana presents report that measures the economic impact of REPSOL oil spills on Ancón and Chancay
On average, the annual value of coastal fishing in Ancón is 1.35 USD millions and 1.1 USD millions in Chancay.
febrero 2, 2022
Ubicación: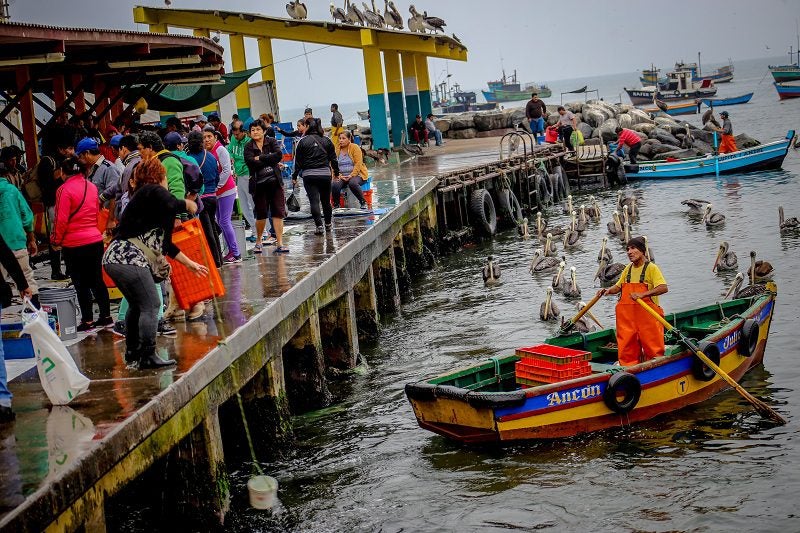 In order to contribute towards defining and evaluating an Economic Compensation Program for the affected artisanal fishery, Oceana has drafted a report that estimates the annual value – at beach price – of the coastal fishing in Ancón and Chancay, which are two of the most affected locations.
It is estimated that on average the annual value of coastal fishing is ballpark 2.5 USD millions and that of all fisheries in January (between 2016 and 2020) is 1.1 USD millions.
This calculation should be taken as baseline for the economic estimation of the damage caused to artisanal fishery. We consider that further data should be included to accurately define the total damage, which is absolutely much higher.
Since seasonality of artisanal fishing is higher during the summer, these oil spills have affected fishermen when they most need to work. In 2020, 21.5% of the total yearly catch took place between January and April in Ancón; whereas, in Chancay, the figure was 33.3%.
To download the report, click here.
Oceana is the largest international advocacy organization dedicated solely to ocean conservation. Oceana is rebuilding abundant and biodiverse oceans by winning science-based policies in countries that control one third of the world's wild fish catch. With more than 225 victories that stop overfishing, habitat destruction, pollution and killing of threatened species like turtles and sharks, Oceana's campaigns are delivering results. A restored ocean means that one billion people can enjoy a healthy seafood meal, every day, forever.
Together, we can save the oceans and help feed the world.
To learn more, visit peru.oceana.org
Follow us: