New Oceana Peru's Vice-President Daniel Olivares: "I'm sure that we can foster a game changer in benefit of Peru's Oceans and all those who depend on them"
enero 10, 2022
Ubicación: Peru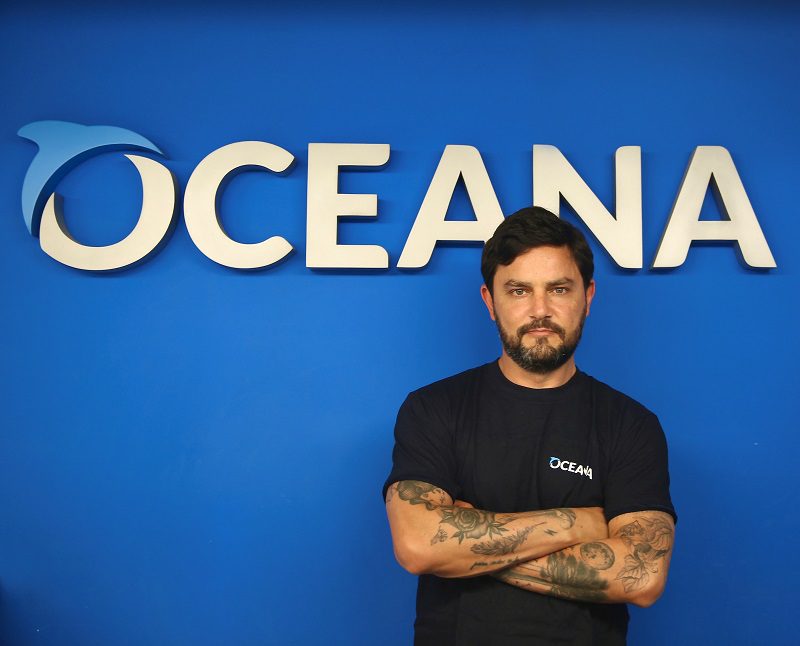 Former congressman and business leader becomes head of Oceana in Peru.
Since 2015, Oceana has campaigned in Peru to protect the abundance and health of our ocean by winning legislative and regulatory victories.
Lima, January 2022. Since the beginning of this year, Daniel Olivares, lawyer, social and political communicator and former congressman of Peru, has assumed the new position of Vice-president for Oceana in Peru. Oceana is the largest international organization focused solely on protection and recovery of oceans worldwide. "I look forward to advocating for the sustainability of oceans and its abundance. This fight is crucial for the well being of this and future generations of Peruvians," states Olivares.
Oceana's objective in Peru is to preserve the rich yet fragile abundance and biodiversity of the Peruvian ocean– one of the most productive ecosystems worldwide. There has been a huge pressure upon species over the past few decades, affecting vital ecosystems for marine life. This has had serious direct consequences on thousands of Peruvian families that depend on artisanal fisheries. Some collateral damage has also reached other sectors, such as gastronomy, which entirely depends on ocean life.
"Our team of Peruvian scientists, lawyers and communicators will," added Olivares, "work along with all political forces and civil society to achieve measurable change. Many solutions will come from the Congress of the Republic, but also from the Executive. Once we achieve this, we will make sure to enforce the law and drive a proper audit."
Oceana campaigns rely on support from local communities and fishers and Mr. Olivares stated that Oceana, under his leadership, will build on this participatory model, adding that.  "I would like to invite all to join Oceana's campaign to address the crisis affecting our sea. This is a crisis we can overcome. I'm sure that together we can set a game changer in benefit of Peru's oceans (and all those who depend on them) and put aside our differences to finally take responsibility to face the obstacles that hinder the change we desperately need."
Olivares, a graduate of the University of Lima, is a former Congressman, government minister and communications advisor. He also is the founder of Copiloto, SAC, an advertising agency.
Oceana is the largest international advocacy organization dedicated solely to ocean conservation. Oceana is rebuilding abundant and biodiverse oceans by winning science-based policies in countries that control one-third of the world's wild fish catch. With more than 225 victories that stop overfishing, habitat destruction, pollution, and the killing of threatened species like turtles and sharks, Oceana's campaigns are delivering results. A restored ocean means that 1 billion people can enjoy a healthy seafood meal, every day, forever.
Together, we can save the oceans and help feed the world. Visit www.oceana.org to learn more.